Sales Cases
Ever since its foundation in 1990, XiangMing has been focused on quality, innovation, and sustainable development. Based in Anping, a city considered to be the largest manufacturing hub for welded wire mesh and wire mesh products, the company is now looking to expand its business overseas. As a matter of fact, XiangMing already becomes the biggest private enterprise and exporter of metal wire mesh and wire mesh fences, with its welded wire mesh, temporary fencing, livestock panel, and chain link fencing sold to a dozen of countries including USA, Canada, Australia, and EU. Now in our third decade of operations, the company remains at the forefront of the world's wire mesh and metal fence industry through continuous technology innovations, management, and quality improvement. The advanced equipment, coupled with industry-leading processes and complete testing techniques, is what sets us apart from our competitors. Striving for high product quality, efficiency and lean management helps us earn a reputation among worldwide fencing products customers.
Case 1
HORSE STABLE IN SYDNEY, AUSTRALIA.
Case 2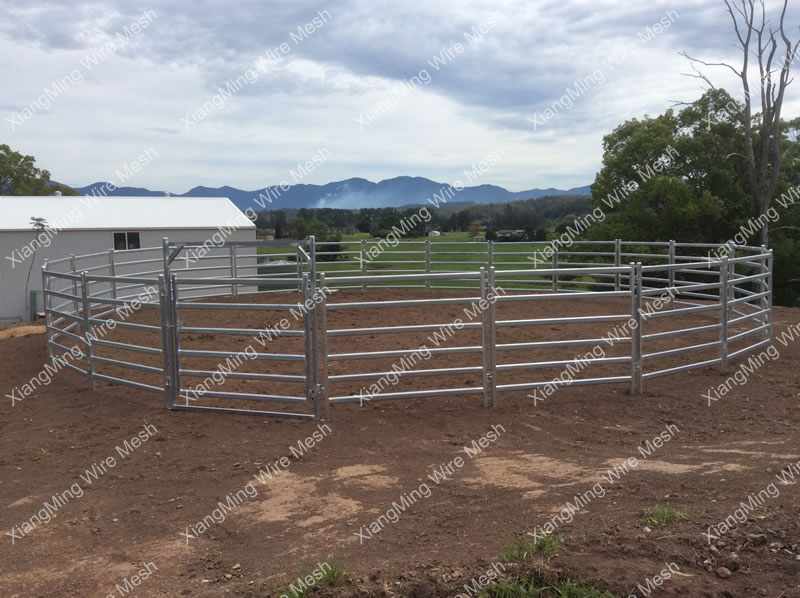 CATTLE YARD PANEL IN BRISBANE, AUSTRALIA.
Case 3
PORTABLE BARRICADE IN FLORIDA, US.